Universal BV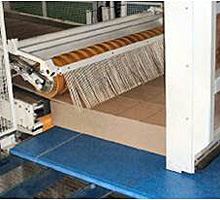 Sigma Squared Solutions are proud to be working in partnership with Universal. Universal Corrugated BV specialises in the area of Stacking equipment and systems for sheet material in the Corrugated Cardboard and solid board markets. These include up stackers, down stackers, piling hoppers, Z fold / fanfold equipment, cut-off knife retrofits, as well as vacuum knife in-feed and out-feed systems. Sigma Squared Solutions are happy to represent Universal Corrugated in the United Kingdom.
For more information on Universal systems go to www.universal-corrugated.com
For any enquiries regarding Universal BV equipment no matter how big or small please go to the contact page.