Feltri Marone
Sigma Squared Solutions are proud to be working in partnership with Feltri Marone – one of the worlds leading Corrugator blanket manufactures.
Feltri Marone are the only company to be able to offer the most innovative patented Corrugator belt of today, The Spirabelt. The Spirabelt is a plastic belt and will bring benefits to your Corrugator production. These include, better board quality, use less energy, less glue consumption, no seam-so no damage to the board, reduces Corrugator waste as the machine will run with less temperature. The belt will last longer due to the design as it does not go blind so there is no need to clean.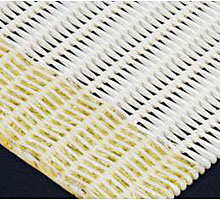 For more information on Feltri Marone
go to www.feltrimarone.it
For more information on the Spirabelt
go to www.spirabelt.com
For any enquiries regarding Feltri Marone or the Spirabelt - please go to the contact page.