Troika Systems Ltd
Sigma Squared Solutions are proud to be working in partnership also with Troika Systems Limited – A unique company supplying very good quality equipment.
Troika are a company who can supply 3D inspection equipment for measuring Anilox rolls, Gravure cylinders and FlexoPlates/Sleeves. Due to the unique 3D measuring technique and software analysis of the lasered structures, reliable readings of depth ,Volume and height is now possible.
For more information on Troika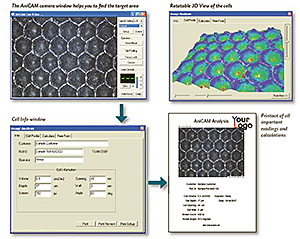 go to www.troika-systems.com

For any enquiries regarding Troika systems equipment - please go to the contact page.
.